Introducing Prodezra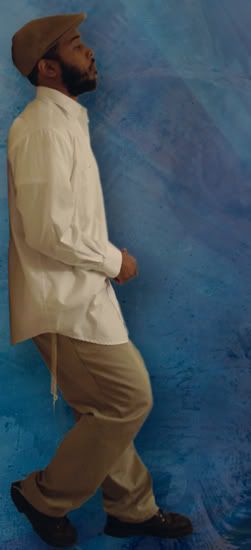 Some of you know Prodezra from his production on "Change" the first single by DeScribe & Y-Love. For those of you not familiar check out the video here. I still remember when I first heard that beat, it had his voice going over it saying "Prodezra L'Shem Shamayim (for the sake of Heaven)", much like Press Copies of an album that has not hit stores yet will have, "Promo Copy". That way the journalist can't go and sell it and the Rapper can't go and use the beat without the producers permission. Hearing Prodezra's version over and over was a welcome change to the "Promo Copy" voice, but it also reminded me that this isn't just another hip hop beat. This is creative expression for a higher purpose. The sort of art that is becoming a bit more common place in NY from religious Jews, but Prodezra hails from Savannah, GA where he started making beats as a hobby in early high school with just an old Casio board & computer. His knack for creating hard-hitting tracks was evident early on.
"The recent release of "Until When" (which you could purchase direct here) infused the Jewish music scene with a brand new sound. In a market where most new albums have begun to merge together in a stagnant mix of bouncy pop and blasting brass, Reuben Prodezra, AKA Prodezra, materialized as a welcome change. Prodezra, began dabbling in music production during his early high school career using only an old Casio keyboard and his home computer. After beginning to pursue a religiously observant lifestyle in college, which led him to study at a Chabad-Lubavitch yeshiva in Jerusalem, Israel, Prodezra decided to use his talents to contribute to the progressive world of modern Jewish music.
While hip-hop has not traditionally been considered part of the spectrum of Jewish music, recent breakthrough artists such as Matisyahu and Y-Love (who makes an appearance on "Until When") have drawn attention to this rapidly developing musical movement. Prodezra joins the rank of rising young Jewish stars that appeal to a more mainstream audience. Unlike most singers nowadays, who focus primarily on marketing their albums toward the niche Orthodox market, these artists cater their musical style and image toward anyone and everyone, seeking spiritual fulfillment in today's often unaffiliated society; Jew and gentile alike. Prodezra remarked that he draws strength from an inner desire to "make music that people do more than just listen to, but will actually feel within their soul." Instead of personally taking credit for the popularity of his rhythm and rhymes, Prodezra attributes his talents and success as a blessing from G-d; a gift to be shared with everyone around him. For those readers aware of the standard attitude of most hip-hop artists in the secular music world, Prodezra's humility and radiant spirituality is a positive breath of fresh air.
The album itself features a wide array of thumping beats and meaningful vocals. "Until When" is evenly split between lyrical and instrumental tracks. While this reviewer preferred the songs featuring vocals, all the songs feature an infectious beat that often borders on hypnotic, such as those found in "Koach (interlude)" and "Ein Od Milvado." A unique feature to this new brand of Jewish music is the ability to create meaningful English language songs that do not border on cliché or juvenile, as many efforts on more typical Jewish albums have done in the past. Listeners searching for something that will inspire should look no further than "Change," which features a synthesis of lyrics about the technologically advanced modern world and remembering the Jewish past with citations from Psalms recalling Biblical Jerusalem. "Liora," a tribute to Jewish women (and named after Prodezra's wife) can only be described as sensitive and downright beautiful. Additionally, "Liora" presents an overwhelmingly positive (and appreciative) view of women in general, in stark contrast to most chart topping songs in today's secular hip-hop world. Prodezra's first release is an exciting new venture, something different from the run-of-the-mill Jewish music production, and a welcome addition to any music collection." (with reporting from Harry Portman for the Jewish News)
Download the "The South Niggun" Free here.
Pick up his album, "Until When" in the Shemspeed Shop or clicking direct here.