Album Review: DJ C "Zulu" Gods and Robots Mixtape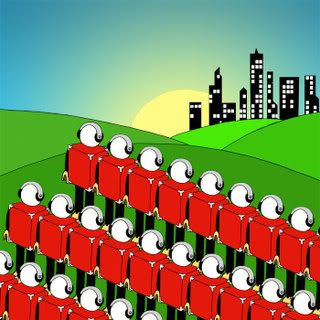 Nothing gets my heart racing like a good collaborative mixtape full of tracks like this one. And when it comes to Sabbo and Onili, they kill it everytime.
Recently, DJ C and Zulu released their mixtape "Gods and Robots" in anticipation of the full "Gods and Robots" album that will be released next week. They feature some of my new favorites, producer and DJ Sabbo and new Israeli singer sensation, Onili. You may remember the Sabbo-Onili collaboration in her first released single, "Games" that I wrote about a little while ago.
Onili has also done a few collaborations with another Soulico crew DJ, Shimmy Sonic, which you can check out on his myspace here.
If this mixtape is an indication of the future with these artists, then keep it coming. This one is truly dope and it is just amazing what is coming out of Tel Aviv these days. "In the mixtape, this 31-track, 1-hour continuos DJ C mix of Zulu's vocals are backed by hype party tracks from producers the world over. Guest vocal appearances by Aceyalone, Jah Orah, and Onili, round out the productions by artists like Ghislain Poirier, David Last, Sabbo, and many others." (Mashit.com)
Onili is truly one of Israel's most unique artists. She has an originality and a style that is all her own that is really exciting about this kind of music. Onili's voice is made for these great beats.
Below is a one of Sabbo's remixes from the upcoming album, "Body Work"
Click Number 3 in the Shemspeed Player below to have a listen!

You can download the Gods and Robots Mixtape here.
– Andrea Rosen