C-Rayz CD Release Party and Kosha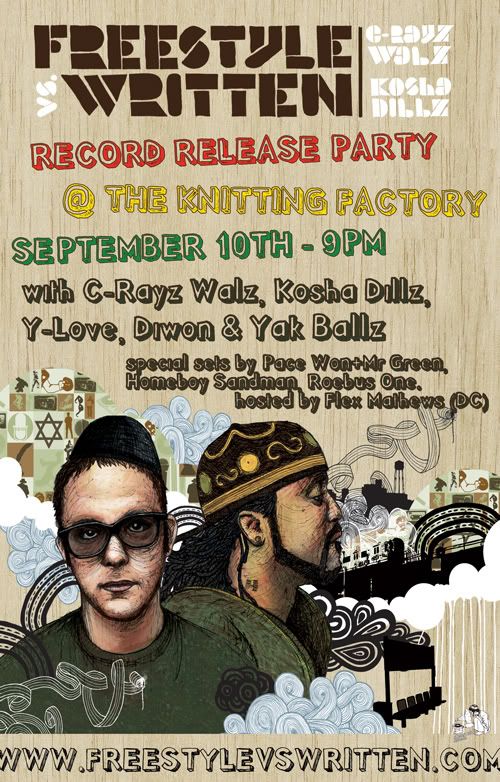 As Paul Barman said when his CD came out, "It's Here! It's Here!!!!!!!!!…"
C-Rayz Walz & Kosha Dillz
Freestyle Vs. Written
NYC CD Release Party!
@ Knitting Factory
(74 Leonard St, NYC 10013)
info at knittingfactory.com
ALL AGES!!!
with performances by
YAK BALLZ, Y LOVE, DIWON, PACE WON of the OUTSIDAZ, MR GREEN AND ROEBUS ONE…hosted by FLEX MATHEWS (DC)
GET IT ON ITUNES NOW
also – Go to the itunes rap page and click on the indy spotlight icon The album is featured!!


To Find Out & Hear more, go to
freestylevswritten.com or their myspace