Drop the knish like it's hot!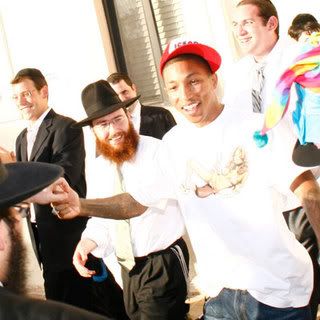 So according to TMZ.com, Pharrell was cruising Miami when he stumbled upon a big dance party on a lawn…that dance party would be the orthodox wedding between Rachel and Tuvia Lind that took place last month at a private residence in Miami Beach.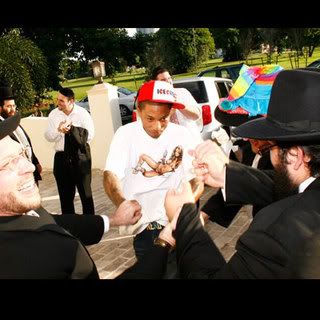 Pharrell stopped to watch the simcha and was extremely impressed. A few of the wedding guests then invited him to join in on the celebration!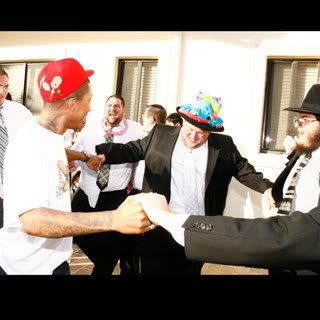 (all photos taken from TMZ.com)
– Andrea Rosen