Wanna Run Shemspeed In Your City?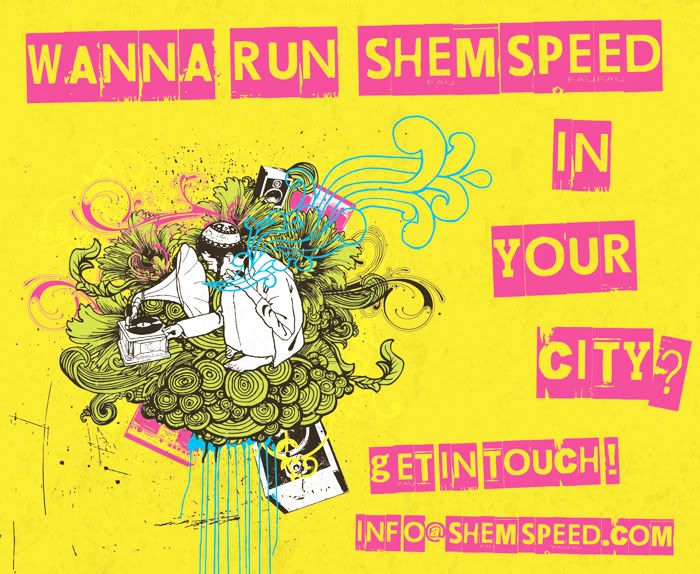 You like to network, throw events, promote, party, and spread the good word (whatever that means)?
Think you got what it takes to run Shemspeed in your city?
Well, Shemspeed is about to expand from Shemspeed NY, Shemspeed Chicago, Shemspeed LA, and Shemspeed Israel to Shemspeed IN YOUR CITY!!!
If you want to manage or help manage Shemspeed IN YOUR CITY, we have many resources to help explode a vibrant Jewish culture scene in YOUR TOWN.
Get in touch ASAP – info@shemspeed.com