Eprhyme on iTunes & Radio Interview
Eprhyme on iTunes & Radio Interview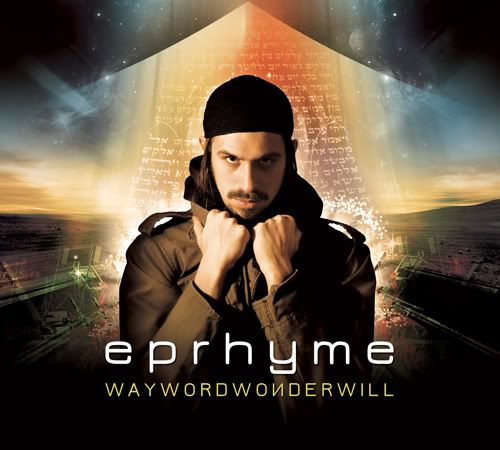 Eprhyme's debut solo record, "WAYWORDWONDERWILL" hit iTunes TODAY! pick it up now by clicking here. In honor of the new album, Israel National Radio caught up with Eprhyme on his Israel stop last week, ch-ch-ch-eck it:
"The stone was pushed off the well, mother waters from below surged and I left with a deep yearning and desire to reconnected to my Jewish roots." So says Eprhyme in an interview on Israel National Radio's "The Beat". The musician talks about his new CD Wayworldwonderwall which combines punk, klezmer, rap and kabbalah. He also talks about the Darshan project with singer Shir Yaakov, his hip-hop Chad Gadya at the Downtown Seder and his religious revelation of a distant mountaintop. Plus great Israeli music from Aharit Hayamim Hai, Shlomo Bar & Habrera Hativit, Teapacks, Fishy HaGadol, and Daniel
Zamir.
p.s- be on the look out for the Major Music Video for "Punklezmerap" directed by super-star Lenny Bass (Timbaland, De La, Fantasia…) out next Tuesday!