Kosha Dillz & his Hebrew Song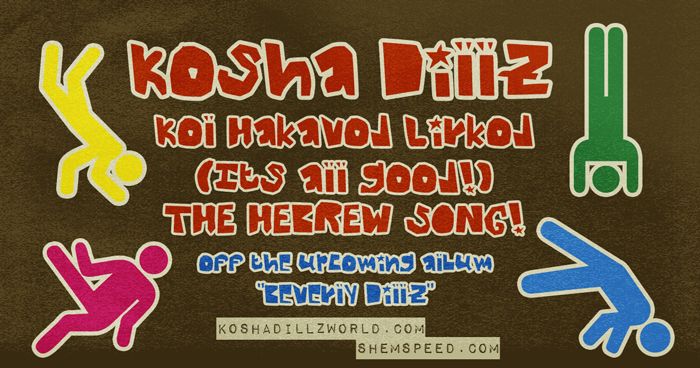 Where as many MCs represent their area code, Kosha Dillz represents his homeland in a strong and sometimes playful way. On "Kol Hakavod Lirkod" he puts his money where his mouth is singing all about Israel in Hebrew. The song is one of the many singles that will be coming out off his debut solo record, "Beverly Dillz" produced by Belief. And we could honestly say it is one of the most refreshing rap records we have heard in a long while.
click here to download the single for FREE.
p.s. don't forget to grab "HaTikvah" which came out today! info here.