Soulico Loft party ft. Onili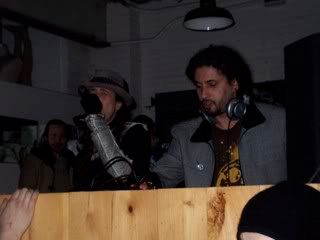 Fresh off a hot weekend, I report to you a fantastic Saturday night. This Philly girl took a trip to Brooklyn to see some of her favorite DJs in the world, Soulico Crew.
I am sure most of you Shemspeed readers from NYC are used to the hotness that comes of Brooklyn loft parties, but for me it was a treat. Set up in the 12-turn-13 Loft on Classon Ave, you could hear the pumping tunes by Sabbo and Eyal, 1/2 of the Soulico foursome, down the street. The equipment was set up on on the elevated kitchen part of the loft, making the most interesting set up of a dj booth on top of a stove. Not to mention the visually stimulating projections adding to incredibly hip vibe. An extremely diverse crowd of people alternated between the bar and dance floor for great atmosphere.
I became a fan of hipster/electronic/dance music singer, Onili when I heard her single "Games" remixed by Sabbo. (That track was highlighted early January in Mad Decent). The girl head to toe, dressed in very vintage mixed-match style clothing, looks like she could be Brooklyn born and raised, not the Parisan/Middle Eastern gem she is. Just watch, folks…Onili will be blowing up the music scene in '08. She is currently touring with Soulico to promote her new album, "First Kiss".
Last night, they all killed it! Onili took the mic and busted out a bunch of tunes with Sabbo throughout the evening. Sabbo and Eyal's mashups were competely off the hook. They spun everything from the B-52's, "Love Shack" mixed with Britney Spears', "Toxic" to a dope remix of Rye Rye's "Shake it to the Ground."
My favorite for the night? Soulico's single featuring Karolina Funset's (who I recently mentioned opened for Erykah Badu in Israel earlier this month) "Lo Tzipiti" mixed with Missy Elliot.
Check out Onili featuring Sabbo on her single, "Games" here
and Soulico ft. Karolina's "Lo Tzipiti" here
Or listen to both on the Shemspeed Player!
(Numbers 3 and 4 on the Shemspeed player)

Pictures from Saturday night: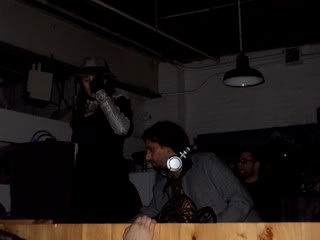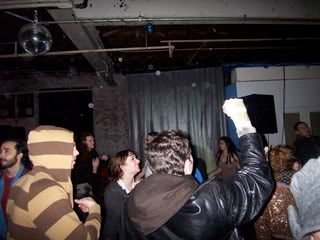 – Andrea Rosen