Time Out NY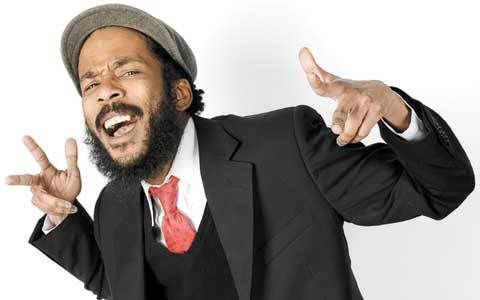 Time Out New York got down with Shemspeed to cover all things Purim and all things Jewish and hip hop. Check the articles
Jewish Hip Hop and Purim HERE.
and Purim in NY with Shemspeed, HERE.
Own This City
Time Out New York / Issue 701 : Mar 5–11, 2009
Challah at ya boy
Three Jewish hip-hoppers tell us what they're doing for Purim.

Yitz "Y-Love" Jordan
30, Soho (myspace.com/ylove)
Sounds like: If Gil Scott-Heron and Common fused together, Voltron-style, listened to Immortal Technique, and became Jewish.
Sample lyrics: "If for some reason you ain't heard of this stylist / It's cuz 106 & Park was recorded on Shabbos."
Purim plans/costume: "Purim gives me the opportunity to slip into punk-rock mode: Out comes the glue for the spiky hair, the band T-shirts with buttons and beat-up cargo pants. Too many kids 'go black' for Purim with Afro wigs and faux bling; for me to do anything hip-hop would be aping myself. This year, I may spend it in Baltimore with my family and friends—or else it's all about synagogue-hopping on the Upper West Side or one of the Brooklyn shtetls. It will be off the chain—and I'll probably only remember about 65 percent of it."
Eprhyme (Eden Pearlstein)
29, Flatbush, Brooklyn (myspace.com/eprhyme)
Sounds like: Afrika Bambaataa breaks beats with the Baal Shem Tov.
Sample lyrics: "The gate is open, step inside the tabernacle / I offer up the first fruits of my Adam's apple / May they be for a blessing, connected to the tree of life / Full disclosure delivered at the speed of light."
Purim plans/costume: "I'll be drinking wine, spittin' rhymes and blurring the lines of confined consciousness with Rabbi Dov Ber Pinson at the Iyyun Center's Purim bash (450 Union St at Bond St, Gowanus, Brooklyn; 718-393-8506, iyyun.com; Mon 9 at 7:30pm; $15). But I won't know my costume until ten minutes before I walk out the door. Maybe I'll dress like an obscure underground Jewish hip-hop artist."
Diwon (Erez Safar)
29, Crown Heights, Brooklyn (myspace.com/diwon)
Sounds like: "As a DJ, I have my ear to the streets, but also to the history of Jewish music. My family is from Yemen, and oud sound mixes with hip-hop in such a hypnotic way. I sample a lot of old field recordings from Israel, Tunisia, Morocco, Yemen and Ethiopia."
Purim plans/costume: "Last year I dressed like Charlie Chaplin. This time I'll probably wear full Yemenite garb [a djellaba]. March 14 is the big Shemspeed Purim party at 92YTribeca (200 Hudson St between Canal and Desbrosses Sts, 212-601-1000; Mar 14 at 8:30pm; $12). Shemspeed is a Jewish music promotion company; we work with artists who know how to throw down hard for a live show/party. Eprhyme, Benyamin Brody and Israeli reggae superstar rockers Aharit Hayamim will be there, along with Y-Love and DeScribe."
Purim parties >>
The most bacchanalian of Jewish holidays is nigh; whether you're Chosen or posin', here are five ways to celebrate.