Downtown Seder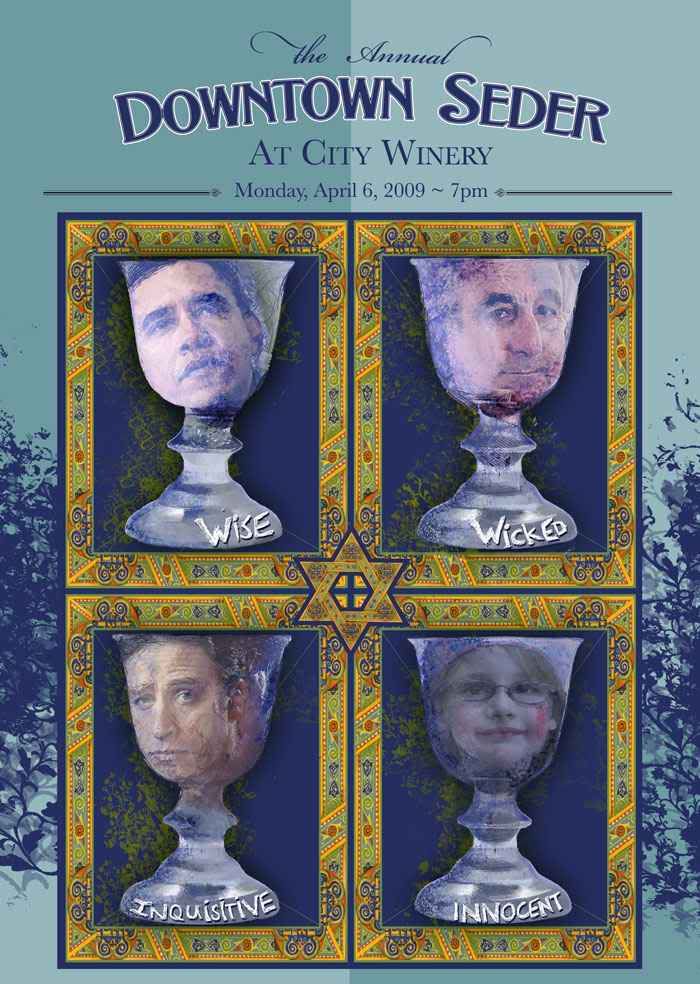 Every year, 2 days BEFORE the first actual Passover Seder (April 6th), the Michael Dorf and his "Downtown Seder" bring 20 artists, musicians, comics, actors, and thinkers to offer their artistic interpretation of the Haggadah in a unique Seder celebrating the timeless story of going from slavery to Freedom.
4 glasses of Herzog Wine, lots of Manischewitz Matzah, Jewish Week publications, and a
delicious dinner (with kosher options available). For complete details on the Seder line-up go to www.oyhoo.com.
To purchase tickets go to www.citywinery.com/downtown-seder
or call 212-608-0555 ext. 714.
SEDER LINE-UP: Pharoah's Daughter, Ruth Messinger, DeLeon, Amichai Lau-Lavie, Neshama Carlebach & Reverend Roger Hamrick with The Green Pastures Baptist Church Choir, Jackie Hoffman, Gary Lucas, Chana Rothman, Joel Chasnoff, Judy Gold, Shira Kline, Dean Bowman, Catie Lazarus, Good For The Jews, Gary Rosenblatt, Frank London, Darshan (Eprhyme & Shir Yaakov) and Diwon