Dreams in Static with Shmoo!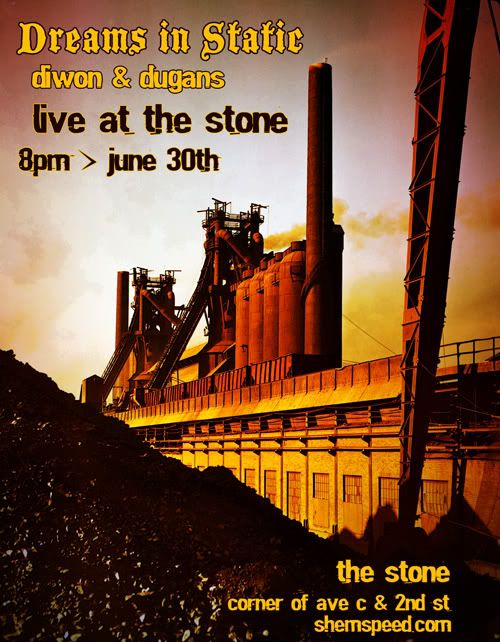 This week in NYC, come see Diwon put away his beat machine and pick up drum sticks to recreate the "Dreams in Static" music live with Dugans, Eyal Maoz and Yoshie WITH SPECIAL GUEST FRENCH/ISRAELI CHABAD RAPPER, SHMOO! Catch it live Tuesday night at The Stone.
June 30th
@ The Stone
Corner of Ave C & E. 2nd http://www.thestonenyc.com
10 pm / $10
listen to the music at www.dreamsinstatic.com
p.s. If you are in NY come check out, Wednesday evening Eprhyme, fresh off his video shoot for 'Punklezmerap', will be performing as part of the "Who's Next" HOT97 along with The Fugees MC, John Forte, hosted by Peter Rosenberg at SOBs and Thursday eve we have the Beyond Race Magazine party with the Shemspeed Rap crew at Public Assembly. All info on the Events page.
c-c-c-come out and play!