A-Trak in the PHL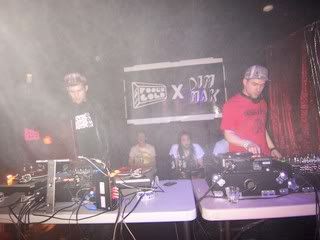 So I know its been a hot minute since I've given love to Shemspeed, but if you must know, I've been giving all MY love to the Y Love show in Philly!!!! (post on that tomorrow)
Sunday night I was lucky enough to catch the Fools Gold tour show featuring A-Trak at a small club near my spot. Ok, who am I kidding? I bought a ticket months ago…
Alain "A-Trak" Macklovitch is one of my favorite Heebs at the moment. He's Kanye's official DJ and has just launched a record label called Fools Gold. For those who don't know, this Montreal native took his Bar Mitzvah money to buy his first set of turntables. His brother also happens to be one half of the electro music duo, Chromeo, who I wrote about a little while ago.
A-trak is responsible for new hip hop sensation Kid Sister, whom our very own Diwon features in his mash up with Idan Raichel. But back to the review…I got there mad early so I could get a good spot and take some up close pictures for your viewing pleasure. But what was even cooler about it was how free flowing the party was. A-Trak was constantly talking with fellow party goers and taking pictures with fans when he wasn't on the turntables.
But when he was, he killed it. Started off with a Kill Bill themed mash up and then all of a sudden, he hit us with a dope drop of Chromeo's, "Fancy Footwork" into Rye Rye's, "Shake it to the Ground". Not only that, but A-Trak knows his audience. He threw in a hot remix of on of Philly's own local bands, Hail Social.
Here are a couple photos from the party: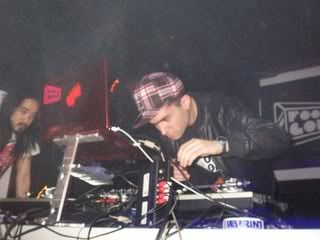 – Andrea Rosen