Coolooloosh Album Preview!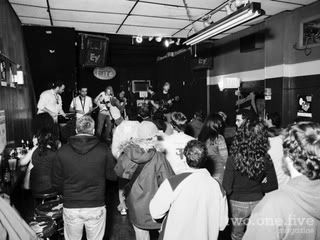 Who are the newest Israeli breakout musicians? Straight out of Jerusalem is Coolooloosh. This band has now started to impress around the world with their intelligent blend of genres by combining Hip Hop, Rap, Jazz, and Funk. While they aren't exactly "new" on the Israel front, they just recently took the U.S. by storm in their last tour.
This past winter, I had the great pleasure of getting to know and hang out with the Coolooloosh boys in Philadelphia as they recorded their upcoming album. The boys were invited to record with David Ivory (The Roots, Erykah Badu, Patti Labelle) which was a huge honor in itself. And when the guys were not recording at all hours of the day and night in the studio, the guys had their first North American tour ever, selling out Joe's Pub in NYC! The photos below are from their Philly show at The Fire, taken for Two One Five Magazine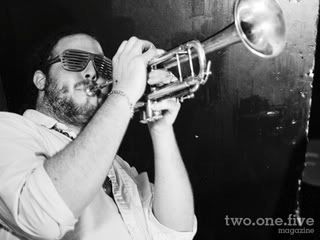 I had a great time hanging out with these guys just as much as I love to see them play live. They are very talented musicians. Rebel Sun, aka Joel Covington, who is originally from Baltimore, can be found DJing around Jerusalem when not performing with Coolooloosh. And you can find trumpet player Sefi Zisling playing in other popular Israeli bands such as Hadag Nachash or FunkNstein.
They just sent me this preview which they put together for their upcoming album. Preview it here:
– Andrea Rosen