EPRHYME "Shower Salaam" 7″ PRE-ORDER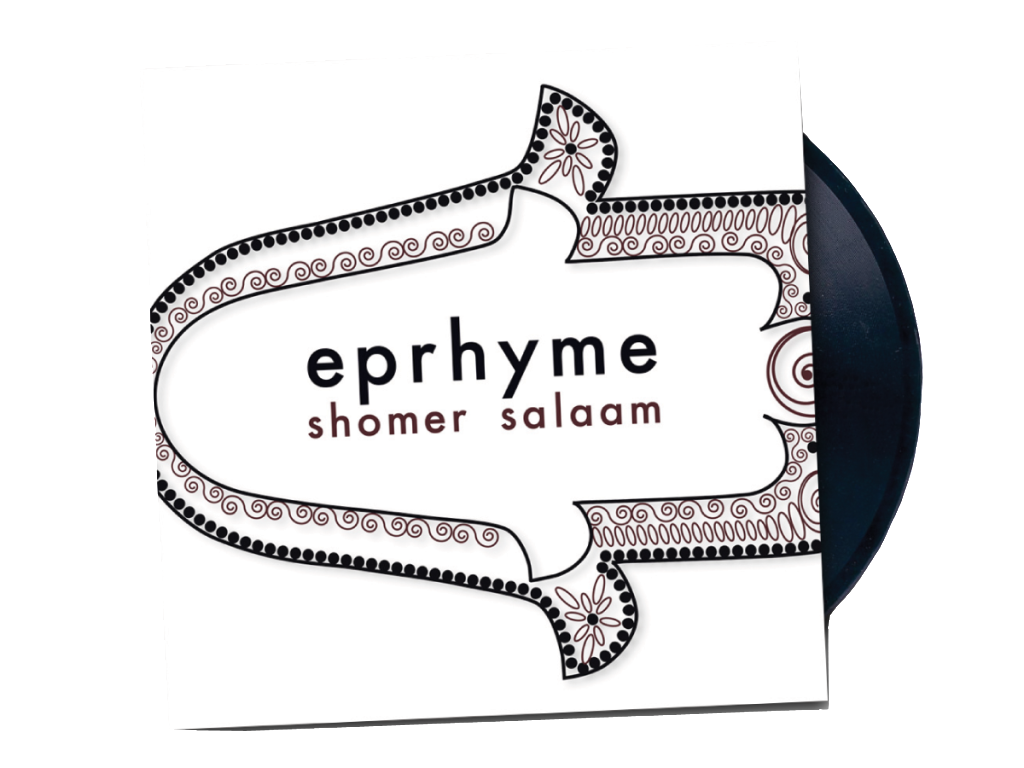 EPRHYME "Shower Salaam" 7″ Click to Pre-Order.
This is the latest installment of K Records' International Pop Underground series of 7-inch records. Moving effortlessly from Middle Eastern melodies to dance hall and deep house rhythms, "Shomer Salaam" is multicultural and polyrhythmic. On the B-side, "My Mouth Is A House Of Prayer" represents soul music in its purest form. And it bumps. Combining a classic marching band drum break with an Arabic pop vocal chorus, it takes you back to the future of a global-local village. Eprhyme's fluctuating cadence and styles float like a stoned butterfly, while the relentlessly hard-hitting beat stings like a spelling bee.
* Full length album out August on iTunes and September in stores on Modular Moods/Shemspeed.
Check out the review at thisisbooksmusic.com