The Beat Guide to Yiddish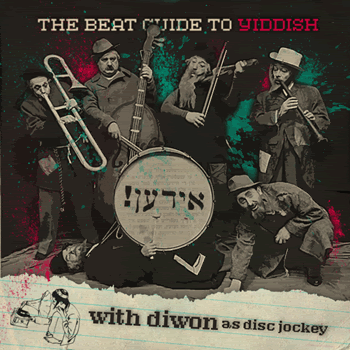 Diwon has produced countless electro and hip hop mixes. His use of traditional Yemenite and Sephardic music, however, sets him apart from other artists in the genre. Influenced heavily by his family's roots in Yemen, Ethiopia and Israel, the multicultural maestro is always full of suprises and his latest release, The Beat Guide to Yiddish, is no exception. Diwon's Beat Guide mixes some of his own music into forgotten sounds from Eastern Europe.
Download the mix for free and hear Yiddish in a way you would have never thought possible. Inlcuded on the mix are sounds from; Gershon Kingsley, Jewdyssee, Sam Medoff, Lipa, Seymour Rechtzeit and a few other gems.
visit Diwon at myspace.com/diwon